Mathematics 580: Introduction to Numerical Analysis I
Fall term, 2016, 9:10-10:00 MWF, Withers 125

Instructor: C. T. Kelley
---
This is the home page for MA 580. Most of the data here will also be on the course Moodle page. If you are not an NCSU student, then Moodle means nothing to you. Enjoy the lectures and the video recordings.
---
Video lectures from Fall 2016
---
Lecture Notes from 2016.
---
Files:
---
Books: All are e-books free to NCSU students.
Other people can get the books from SIAM .
---
Rules: Everything you need to know is in Part I of the lecture notes, except the summary of the late homework policy .
---
Homework: See the course Moodle page.

---
Exams: Tests and solutions live on the Moodle page.

---
Important Dates:
---
Codes
---
HELP
---
Class Evaluation Schedule: Online class evaluations will be available for students to complete during the last 2 weeks of fall and become unavailabe before finals begin: 8 a.m. November 22 through 8 a.m. December 8,

Students will receive an email message directing them to a website where they can login using their Unity ID and complete evaluations. All evaluations are confidential; instructors will not know how any one student responded to any question, and students will not know the ratings for any instructors.

Evaluation website: https://classeval.ncsu.edu/
Student help desk: classeval@ncsu.edu
More information about ClassEval: https://www.ncsu.edu/UPA/classeval/
---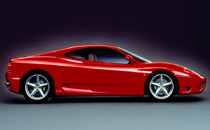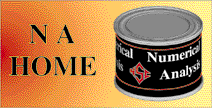 ---
Last modified: August 12, 2011. C. T. Kelley , Tim_Kelley@ncsu.edu