---
The registration fee (for all participants except students) is $30, which includes the cost of a social event on Friday evening. The registration fee for students who attend the social event is $10. Students who do not attend the social event will not be charged a registration fee. To register print out the call for papers which includes the registration form.
---
We will have several sessions of 20 minute talks and three plenary talks. The plenary speakers are
Professor John E. Dennis, Jr.
Computational and Applied Mathematics Department
Rice University
Optimization Using Surrogate Objectives: A Sabbatical in Industry

Professor Cass T. Miller
Department of Environmental Sciences and Engineering
University of North Carolina
Recent Advances in Object-Oriented Scientific Computing

Professor Douglas N. Arnold
Department of Mathematics
Penn State University
Adaptive finite elements and colliding black holes
We will commence at 1pm on Friday, April 4, and terminate at 12:30pm on Saturday, April 5.
---
---
---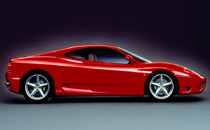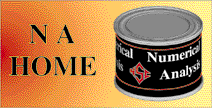 ---
Last modified: October 9, 1996 C. T. Kelley , Tim_Kelley@ncsu.edu